Special Events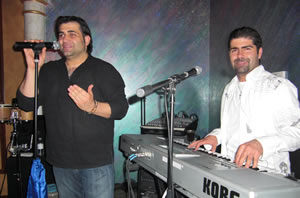 Appearing every Friday, Saturday, and Sunday, most popular singer Mustafa and Key board master Shady, Sunday international night live band and singer, program starts at 7:00 pm
Want to stay up to date on Special Events? Create memories filled with sparkling lights, joyous music, amazing food and dancing? There's always something happening at Ali Baba:
■ Live Music Nightly
■ Belly Dancing Nightly
With a unique combination of atmosphere, service, and sophisticated cuisine, each strive to create a taste of Lebanon that's far from ordinary.
Call for schedule and more information of the coming special events.
From time to time, Ali Baba engages well-known and popular singers and entertainers. If you would like to be notified, please click here.
For the coming events, please click here.